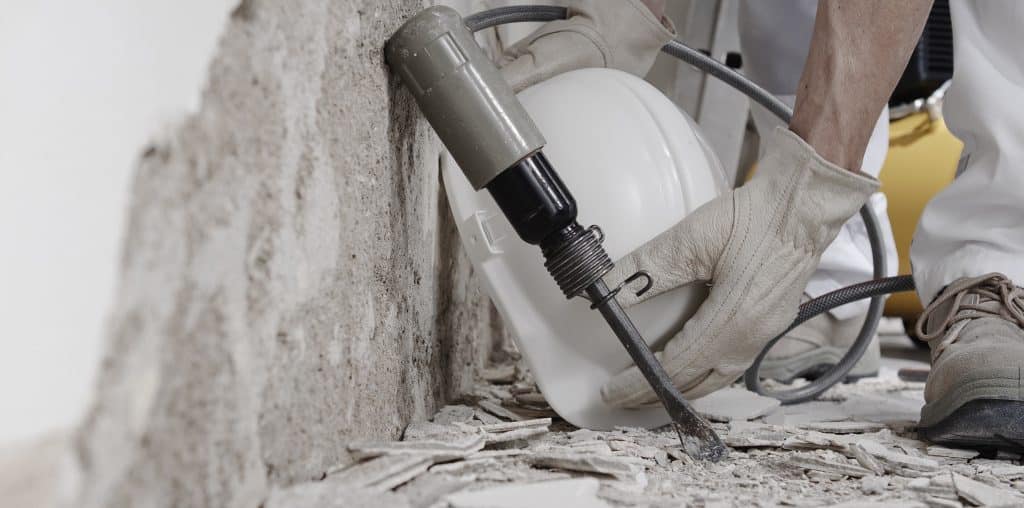 Lead is a metal found naturally in the Salt Lake City, UT, environment. It has been used in various industrial and consumer products for centuries due to its versatility and low cost. However, lead is also highly toxic, and exposure to even small amounts can cause serious health problems.
Lead is particularly harmful to children, damaging their developing nervous system. Exposure to lead can cause learning difficulties, behavioral problems, and reduced IQ. In extreme cases, it can even lead to coma and death.
How to detect lead in your home or demolition site
Lead poisoning is a serious health hazard, especially for young children. Although lead was banned from paint and gasoline in the 1970s, it can still be found in older homes and demolition sites. If you suspect that there may be lead in your home, there are a few simple tests you can do to check for its presence.
First, you can look for paint chips or dust around windowsills, doors, and baseboards. These are common areas where old lead-based paint can flake off.
You can also conduct a rag test by dampening a white cloth with vinegar or water and rubbing it on a suspected area of lead paint. If the cloth turns reddish-brown, there is likely lead present.
Finally, you can purchase a lead testing kit from your local hardware store. These kits will give you a more accurate indication of the level of lead contamination in your home. If you find that there is lead present, it's important to take steps to remove it safely.
Methods for removing lead from your home or demolition site
Lead is a highly toxic metal that can cause serious health problems if ingested or inhaled. Thankfully, several effective methods for removing lead from homes and demolition sites are available.
Lead abatement is the process of permanently removing lead from a structure. Lead-based paint and lead pipes are the most common sources of lead exposure in the home. These materials can release lead into the air, water, or soil when they deteriorate.
Lead removal is the process of physically removing lead-based materials from a structure. This can be done by stripping or sanding lead-based paint, or by replacing lead pipes. Lead removal should only be conducted by a certified professional.
Lead testing is the process of testing for the presence of lead in a structure. Lead testing can be conducted by a certified professional or with a lead testing kit.
Demolition lead removal – the process of safely removing lead-based materials during a demolition
Finally, during a demolition, all lead-based materials must be removed safely to avoid exposure.
Get in Touch With Asbestos Abatement Services in Salt Lake City, UT
At Asbestos Abatement Services, we're certified to safely remove lead and other hazardous materials from your demolition site. We offer a variety of lead removal, testing, and abatement services to meet your needs. Contact us today to learn more.