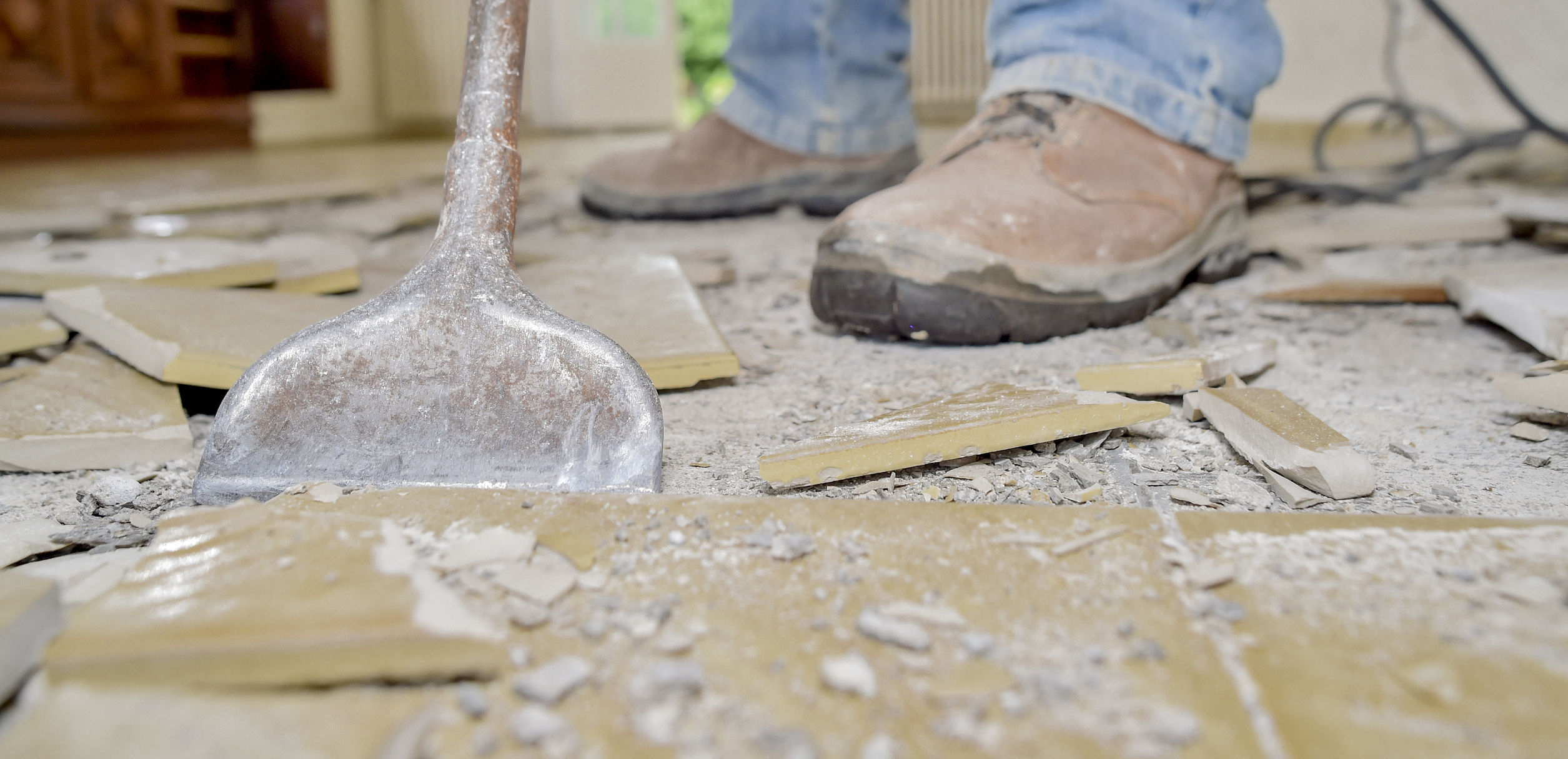 Asbestos removal has become a hot topic over the last several years, as the dangers of exposure have reached more people. Still, people are very confused about asbestos. Is it really dangerous? Should I worry? Yes! Asbestos is a highly dangerous fiber that can lead to death. Below we will discuss asbestos abatement and explain the differences between friable and non-friable asbestos.
What is Asbestos Abatement?
Asbestos abatement involves removing the asbestos-containing materials from the structure so that it will not cause any further problems. This process is completed by certified and licensed asbestos abatement professional, as asbestos removal is illegal if done without the proper permits. Asbestos-containing materials are very dangerous and can expose everyone in the general vicinity. This is why you should only have a professional remove and dispose of such materials in your home or business.

What is Friable Asbestos?
Asbestos is already confusing, but when you start adding words like friable, it becomes even more confusing. Friable asbestos poses the most immediate danger to you. This type of asbestos has already begun to show damage or has become disturbed either through a remodel or age. Friable asbestos has already begun to release fibers into the air, meaning you could already be exposed. This type of asbestos requires immediate attention and must be removed as soon as possible.

What is Non-Friable Asbestos?
Non-friable asbestos is asbestos-containing materials that have not been disturbed and is in good shape. This type of asbestos is still hazardous to your health, as it can become friable very quickly. Non-friable asbestos can become friable through a remodel, demolition, or direct damage to the asbestos-containing material. While it does not pose an immediate threat, it should still be removed as soon as possible. It is a ticking time bomb waiting to happen.
Friable and non-friable asbestos should be removed as asbestos can cause lung cancer, mesothelioma, and asbestosis. If you have asbestos, consult with your asbestos abatement company to form an asbestos removal plan to fit your needs.